Holometabola (Endopterygota)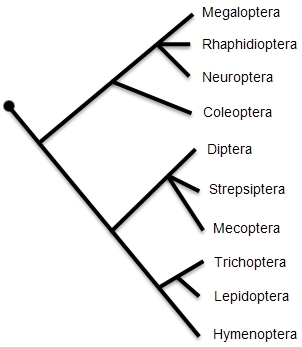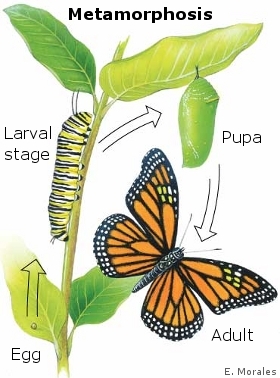 Holometabola synapomorphies:
Metamorphosis
Ocelli lacking in pre-adults
Number of stemmata (eye units) does not grow during different larval stages
Larval eyes disintegrate and the adult forms new ones
Larvae in pupa inactive
Larvae lacking wings
---
Diptera synapomorphies:
Halteres instead of hind wings
Sucking mouth
Mesothorax increased in size
Nematocera (paraphyletic group) have long legs and long antennae, whereas Brachycera (monophyletic group) have short antennae.
Diptera - Brachycera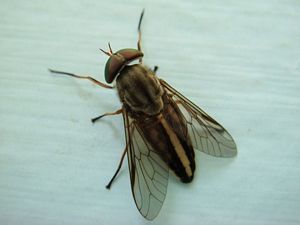 Fly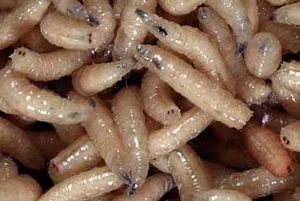 Maggots
Diptera - Nematocera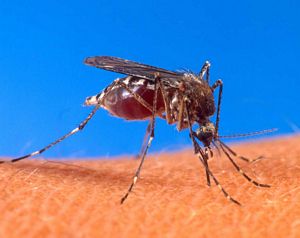 Mosquito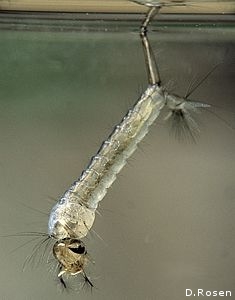 Mosquito larvae
---
Mecoptera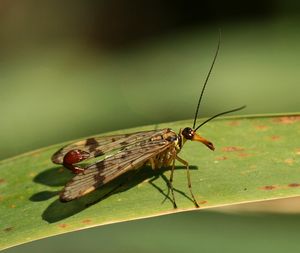 Scorpionfly
Synapomorphy:
Clypeus and subgenae increased in length
Mecoptera - Siphonaptera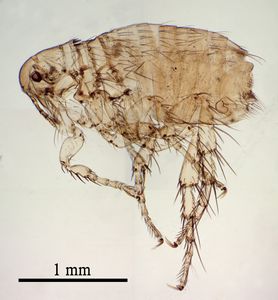 Flee
Synapomorphies:
Sucking mouth
Lacks wings
Body flattened laterally
---
Strepsiptera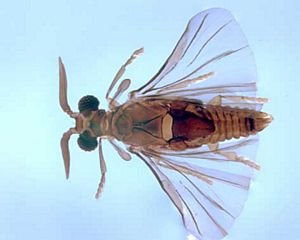 Twisted-wing parasite
Synapomorphies:
Males: Halteres instead of front wings, special antennae and big ommatidia.
Females: Endoparasites with simple morphology.
---
Coleoptera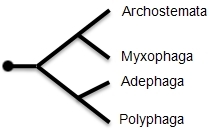 Coleoptera synapomorphy:
Elytra (sheath wings)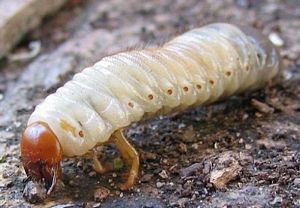 Beetle larvae
Coleoptera - Polyphaga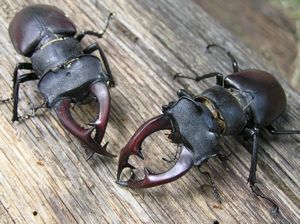 Stag beetle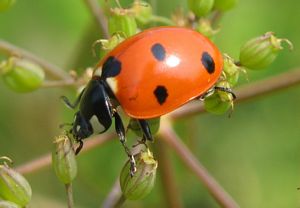 Ladybug
Coleoptera - Adephaga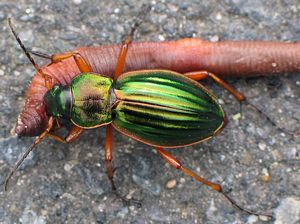 Ground beetle
Coleoptera - Myxophaga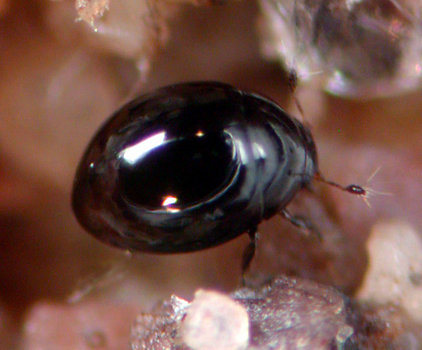 Bog beetle
Coleoptera - Archostemata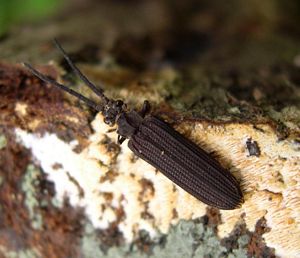 Tenomerga mucida
---
Neuropteridae synapomorphies:
Special ovipositor muscles
Specializations at wingbases
Neuropteridae - Neuroptera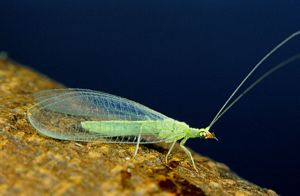 Lacewing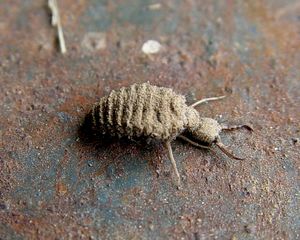 Antlion
Synapomorphies:
Larvae have sucking mouth
Wings with many ribs
Long simple antennae
Neuropteridae - Raphidioptera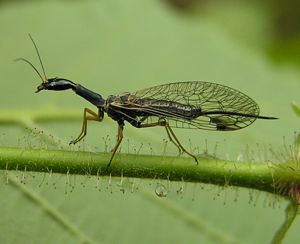 Snakefly
Synapomorphies:
Prothorax increased in size
Long ovipositor
Neuropteridae - Megaloptera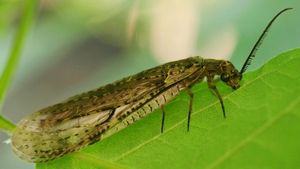 Alderfly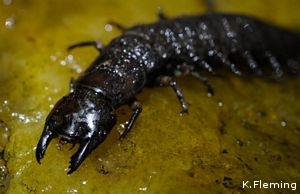 Hellgrammite
Synapomorpy:
Larvae with gills
---
Amphiesmenoptera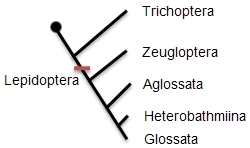 Amphiesmenoptera synapomorphies:
Females heterogametic
Wings with many setae
Wings can connect with jugum (overlapping lobe)
Larvae can produce silk
Many chromosomes
Amphiesmenoptera - Trichoptera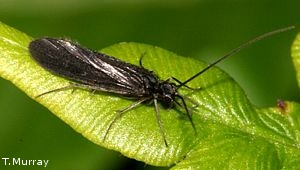 Caddisfly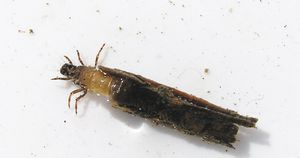 Caddisfly larvae
Trichoptera synapomorphies:
Aquatic larvae
Haustellum (sucking organ)
Eggs in gelatinous mass
Lepidoptera synapomorphies:
Setae modified, scale-like
Reduced number of ocelli
Adult females lack cerci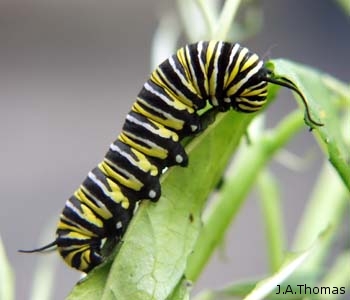 Caterpillar
Amphiesmenoptera - Lepidoptera - Zeugloptera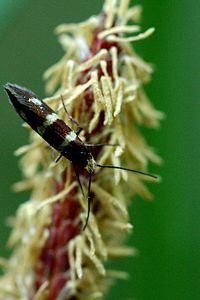 Archaic moth
Amphiesmenoptera - Lepidoptera - Aglossata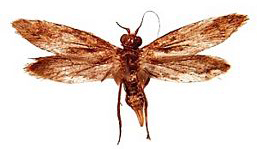 Agathiphaga queenslandensis
Amphiesmenoptera - Lepidoptera - Heterobathmiina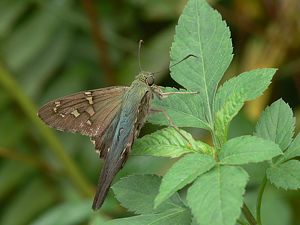 Heterobathmia
Amphiesmenoptera - Lepidoptera - Glossata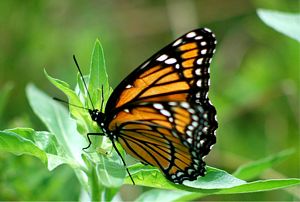 Butterfly
---
Hymenoptera synapomorphies:
Haplodiploid sex-determination system
Hamulus (hook-like setae on the anterior margin of the hind wing which interlock with the recurved posterior edge of the fore wing)
Maxillae + Labium forms a tongue
Propodeum fused together with thorax
Front wings/mesothorax bigger than hind wings/metathorax
Apocrita differs from Symphyta by having a so called
wasp waist
. This is clearly visible on the wasp and the ant, but not so much on the bumblebee.
Hymenoptera - Symphyta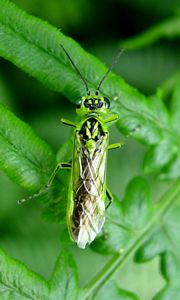 Sawfly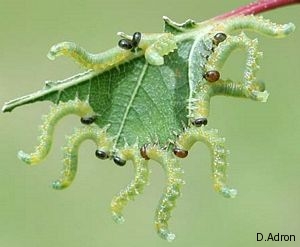 Sawfly larvae
Hymenoptera - Apocrita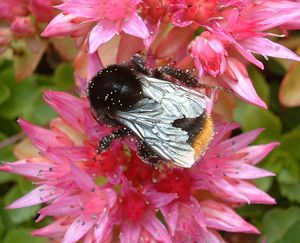 Bumblebee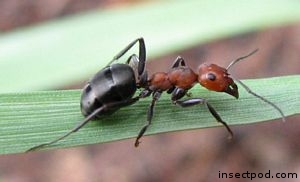 Ant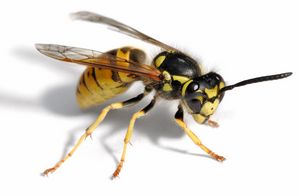 Wasp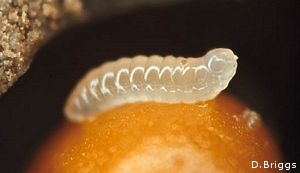 Bee larvae